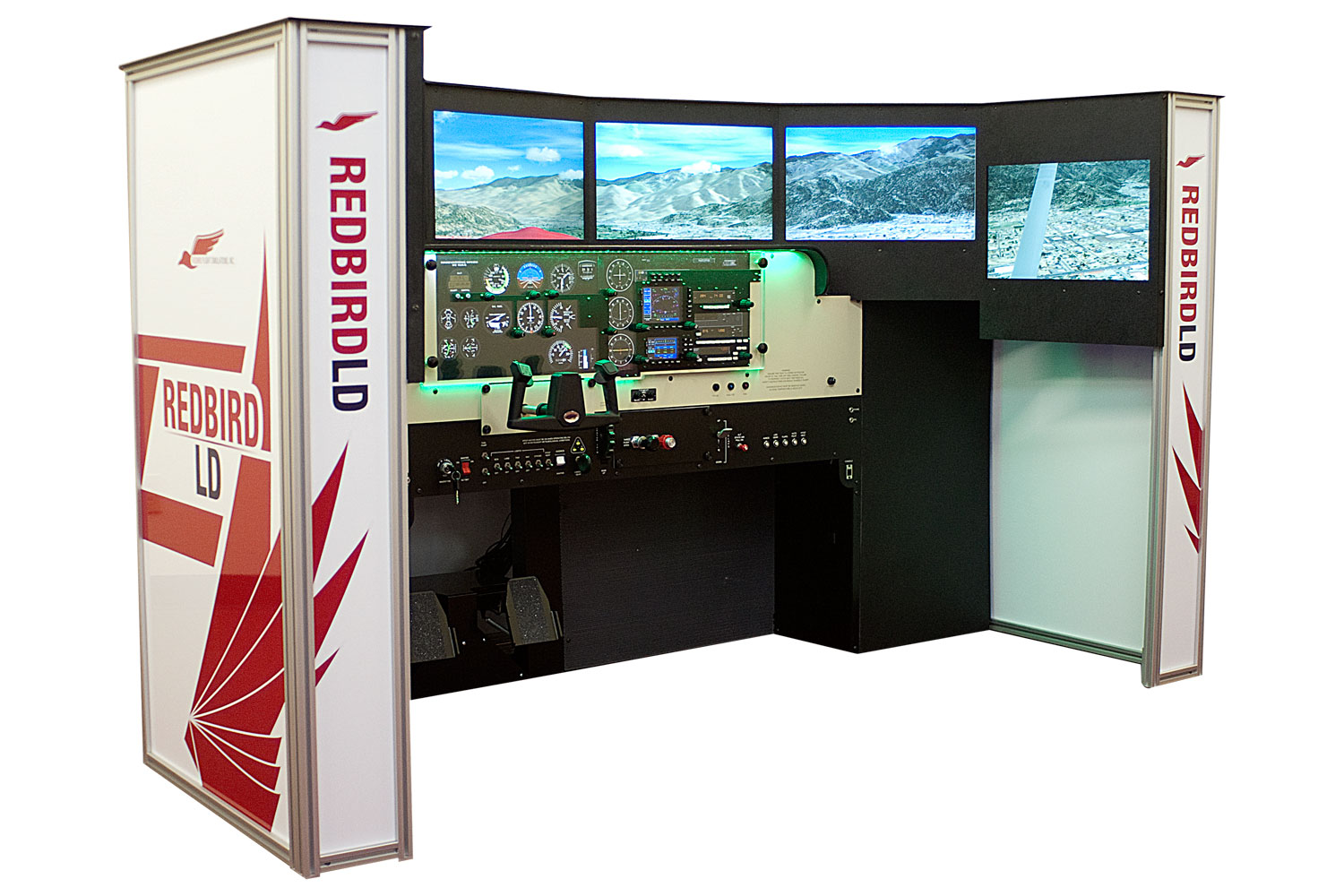 There are days when weather conditions preclude you from flying but Valley Aviation has a solution in the Redbird LD flight simulator.
Located on site, our Redbird LD is FAA certified as an Advanced Aviation Training Device and comes equipped with everything you will need for a realistic flight experience including wrap-around visuals, realistic flight controls, foot pedals, GPS moving map, interchangeable cockpits and an independent instructor control station. This simulator can be used to train primary and instrument students or for instrument rated pilots in maintaining instrument currency and proficiency.
For student pilots, the Redbird has a 200 degree display to accurately simulate VFR flights. Practice takeoffs, landings and flight maneuvers or "fly" a practice cross country flight with the same weather conditions and landmarks encountered on a real flight.
For the instrument students, practice approaches, departures, VOR and airway navigation or take a landing to minimums in realistic conditions.
Because Valley Aviation's Redbird is an advanced training device, the FAA now allows up to 20 hours of training, not to exceed a maximum of 20 total hours under part 61 and can be used training specific to the private pilot certificate and instrument rating requirements. Training in our Redbird can also be used to satisfy training for higher-level certification such as flight instructor, commercial pilot and airline transport pilot. The FAA also is changing 141 pilot school regulations to allow more ATD credit toward the 35 hours training needed for an instrument rating. Pilot School graduates may now apply up to 14 hours in an advanced aviation training device, subject to a 14-hour total credit.